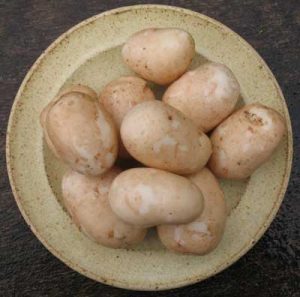 TopVeg dug these new potatoes today.
The potatoes were the size of a medium hen's egg.  All the potatoes were from one root.  This root actually had two more potatoes, which were eaten last week!
It has been a cold season and the potatoes have grown slowly, and are not very early!  These new potatoes were the variety Maris Bard which were planted at the beginning of March.