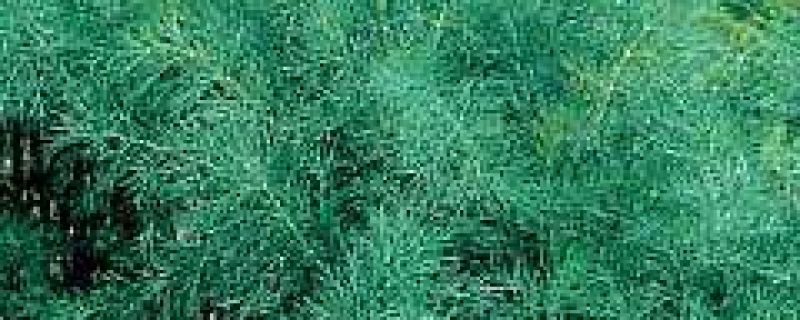 Dill (Latin name – Anethum graveolens) is a perennial herb with wispy feathery leaves.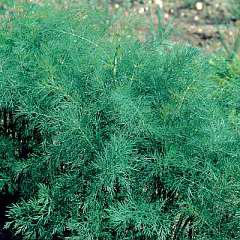 Dill will grow in most conditions, but the soil needs to be dug well before sowing the seed, so that its long tap root can grow down into the soil.
Dill seed is easy to germinate. Sow the seed thinly in April & cover with a fine layer of soil.
Care of Dill
Thin the seedlings to 24cm (9in) apart.

Remove weeds regularly.

Only water when the soil is very dry, as the long tap root keeps the plant supplied with water.

Cut the plant down to an inch of its base as soon as there is any sign of flowering
Using Dill
Harvest the wispy feathery leaves in spring & summer as and when required

Use the leaves of dill to flavour fish, lamb, potato and peas.

Best used fresh as the flavour is lost in cooking
Grow Dill in
the garden directly

in containers
Dill is an easy & useful herb to grow, suitable for children and novice gardeners.
We have an eBook  on sale now which explains how to plant a herb garden or grow your own herbs for cooking.