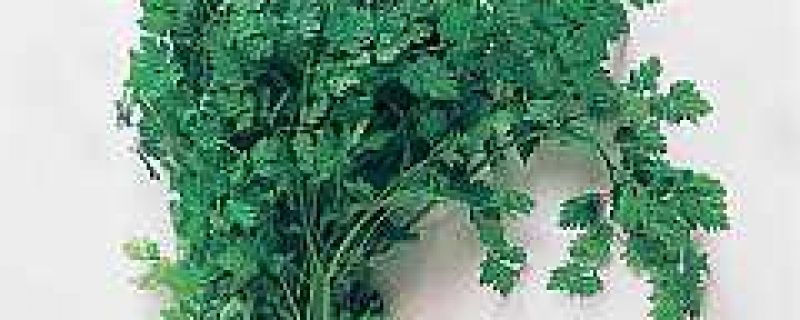 Chervil (Latin Name: Anthriscus Cerefolium) is a winter hardy annual herb, and its leaves can be used fresh all-year-round. Chervil is very quick growing. It has a rich savoury taste which resembles caraway.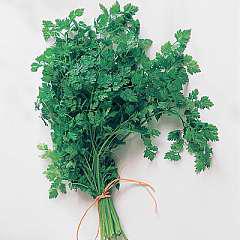 Chervil prefers light, well drained soil. It does not like damp, humid conditions, so should not be overwatered. Chervil will grow in sun or part shade.
Sowing Chervil
Prepare the ground well

Rake to a fine tilth

Sow from spring to summer at intervals for a regular supply of fresh leaves

1cm (½in) deep in rows 30cm ( 12in) apart

Sow in the autumn for a winter supply – and grow in a pot in the greenhouse or kitchen window sill
Care of Chervil
Thin the seedlings to 5cm (2 in) apart. (if growing for leaves), or 23cm (9 in)apart if for seed.

Remove the flowers from most of the plants before they open and keep watered.

Remove weeds regularly.
Using Chervil
Harvest the leaves 6-8 weeks after sowing

The leaves can be chopped and used in salads, stews, herb butter, dressings, etc., or used as a garnish in the same way as parsley. Blends well with fish and meat.
Chervil is included in the How to Grow Culinary Herbs eBook written by TopVeg & Farming Friends which costs £4.
Click this link to buy a copy of the eBook How to Grow Culinary Herbs.