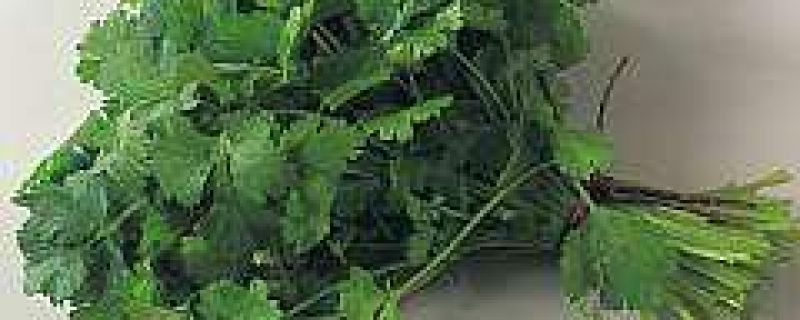 Coriander Corriandrum Sativum is a hardy annual herb. The young leaves are often called 'Cilantro'. Coriander is an annual herb, used for both its young leaves & the seeds. The seeds add an orangey flavour to meats.
Coriander prefers light, well drained soil. It does not like damp, humid conditions, so should not be overwatered. Coriander grows well in slightly shaded areas, but prefers sun.
Sowing Coriander
Prepare the ground well

Rake to a fine tilth

Sow when danger of frost is past, outdoors where they are to grow

Sow thinly, in shallow rows 1cm (½in) deep in rows 30cm (12in) apart , and cover with compost.
Care of Coriander
Thin the seedlings to 5cm (2 in) apart. (if growing for leaves), or 23cm (9 in)apart if for seed.

Remove weeds regularly.

Height: 15-70cm (6-28in).
Using Coriander
Harvest the young leaves when they are 10cm hight and bright green.

Use the leaves of coriander in salads & curries. The seeds can be used in curries.

Cut the flower stems when they start to go brown. Place bunches of 6 heads in a paper bag and hang it upside down in warm, dry and airy place. Leave for 2 weeks and the seed will drop off
Growing coriander in containers
Use a container 20-30cm (8-12 in) wide and about 15cm (6 in) deep. Coriander grows well in a window box .
How to Grow Herbs for Cooking eBook
We have an eBook  on sale now which explains how to plant a herb garden or grow your own herbs for cooking.