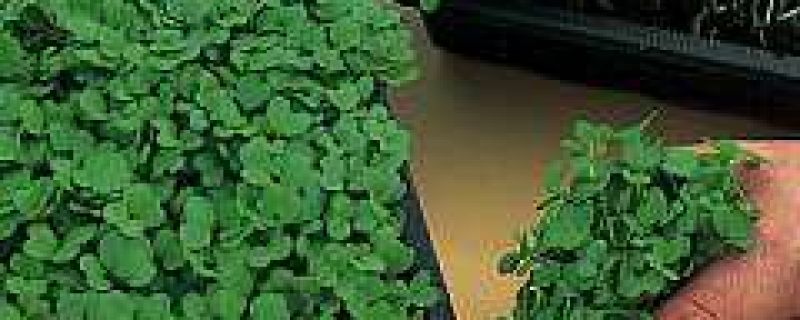 Garden cress (Latin name – Lepidium sativum) is a fast-growing, salad herb with a peppery, tangy flavour and aroma.
Cress is very easy to grow on a windowsill or greenhouse & is soon ready to harvest.
Sowing Cress
all the year round

in trays of seed compost, on wet cotton wool or an old towel

place the tray on a warm window sill, providing a minimum temperature of 15-20C (59-68F)

Lightly cover seeds with finely sieved compost

keep the trays moist at all times, but not wet, and keep in the light

germination takes 7-14 days
Using Cress
Cut the young leaves when they are about 6 days old.

Use the leaves of cress in salads, sandwiches or as a garnish
We have an eBook  on sale now which explains how to plant a herb garden or grow your own herbs for cooking.