Its Pumpkin Day today! A good time to collect pumpkins in readiness for Halloween. Last year when we went out to find pumpkins, all the major stores had sold out. So this year we decided to grow our own pumpkins. We did not try anything fancy like the farmer who grew pumpkins in moulds to give the shape of Frankenstein's face.
We actually had a practice run at pumpkin carving yesterday. There are pumpkins everywhere, in all the shops, and we just could not wait until Halloween when we usually do our carving. So we decided on a practice session, which meant we had carved pumpkins ready for Pumpkin Day.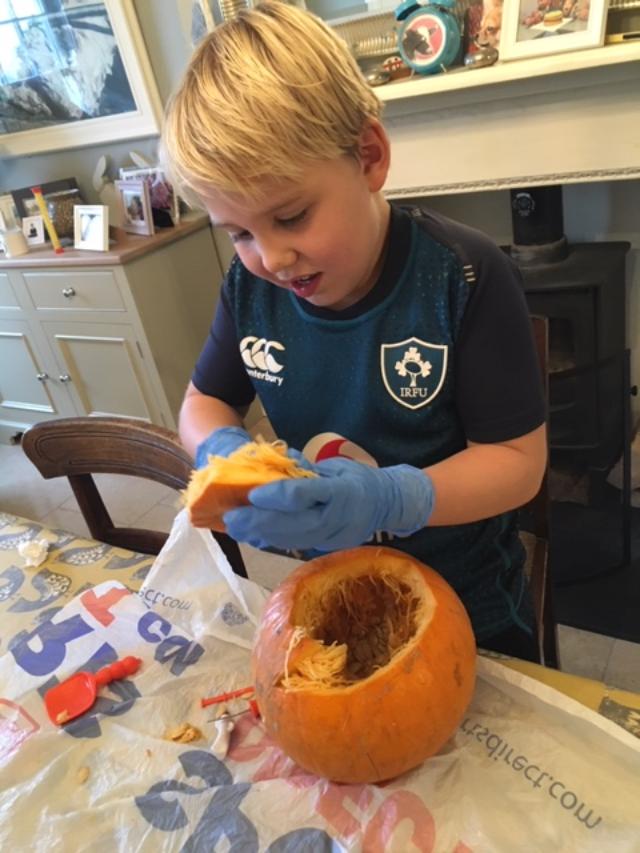 Luckily, we put down plenty of newspaper before we started, so were able to roll up the mess when we had finished! The children used a black pen to draw a picture on the pumpkin, before they started carving. My favourite is always a cat's face with whiskers!
The top of the pumpkin is sliced off and all the seeds are scraped out. These are saved for the bird table. Any pulp removed from the pumpkin is put in a bowl ready to make pumpkin soup.
We were pleased with our carved pumpkins and have put them on the doorstep to celebrate Pumpkin Day!!