November is World Vegan Month. The vegetable garden supports vegans by producing fresh produce all the year round, and you can start growing now!
There are plenty of jobs to do in the garden in November. it is a good time to plant peas and beans which are important sources of protein for vegans and vegetarians. Seeds planted now will develop into sturdy plants over the winter and produce early crops. But remember to protect them from rabbits and birds. These pests can devour a row of plump seedlings in a few hours!
There are many different varieties of peas and beans which will help to bring variety into your dishes. Broad beans, such as Aquadulce Claudia and Express, can be sown outdoors in November, World Vegan Month. The Sutton is a compact variety of broad bean which is ideal for sowing in pots. Growing beans over the winter in pots is better if you have cold wet soil.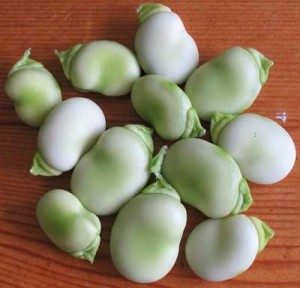 Peas such as Meteor or Kelvedon Wonder can be sown in the autumn to give an early crop next year. But watch out for mice who like to eat the young tips.
Broad beans and peas are an excellent source of protein and fibre, with good levels of vitamins A and C, iron and magnesium. these are essential for the Vegan diet.
So, get gardening and make the most of World Vegan Month.