Today is World Soil Day. The Food & Agriculture Organisation of the United Nations (UN) are appealing for everyone to "Stop Soil Erosion and Save our Future." The UN says:
"World Soil Day 2019 (#WorldSoilDay) and its campaign "Stop soil erosion, Save our future" is envisaged to raise awareness on the importance of sustaining healthy ecosystemsand human well-being by addressing the increasing challenges in soil management and, raise the profile of healthy soil by encouraging governments, organizations, communities and individuals around the world to engage in proactively improving soil health."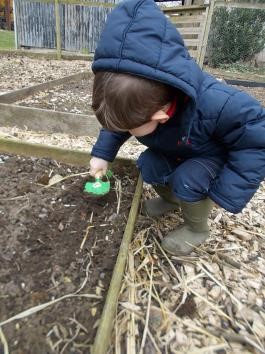 Gardeners know that a healthy soil is essential for successful vegetable production. Soil structure has to be maintained so that rain water can drain away through the soil. A well structured soil is made up of small crumbs. Air collects between the crumbs and provides plant roots with oxygen. A good soil will provide the roots with air, water and nutrients, in the right amounts. But the crumbs are easily damaged, particularly if the ground is run on when it is wet. So, stay off the soil when it is wet! That is why we have narrow beds surrounded by footpaths. We are able to do most of the work in the garden without stepping on the beds. we stay on the paths and lean over the beds.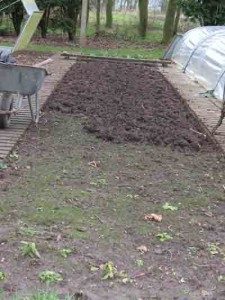 As our climate has changed, and we get more rain later in the year, we now do our winter digging in the new year.
A healthy soil will contain a lot of living organisms, from earthworms to bacteria and fungi. These all live together in balance, helping each other by aerating the soil and breaking down old vegetation to make humus. Humus helps retain moisture and nutrients.
A good way to find out if your soil is healthy is to bury a pair of pants. After eight weeks in a healthy soil the pants will start to disintegrate as they are broken down by the soil organisms.
Spreading well rotted farm yard manure on the soil in spring will increase the soil organic matter and aid soil health.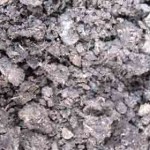 Today, World Soil Day, is a good time to bring in measures to improve and nurture your soil.