Vegetable gardeners cherish the soil as an essential part of growing veg, so we celebrate Earth Day.
A healthy soil is full of organic matter: plants and animals which have decomposed and provide nutrients for future growing plants. A healthy soil is also full of living animals, large & small, from centipedes to earthworms.
More widely the Earth provides numerous habitats for a diverse flora and fauna. It is important for us to provide different areas in our gardens to give the variation that is needed to look after our wildlife. Hedgehogs appreciate a wild area to rest in, but they venture out into the veggie patch to find slugs & snails. We could do with more of them, as they eat the slugs which eat our plants. This post explains more about hedgehog care.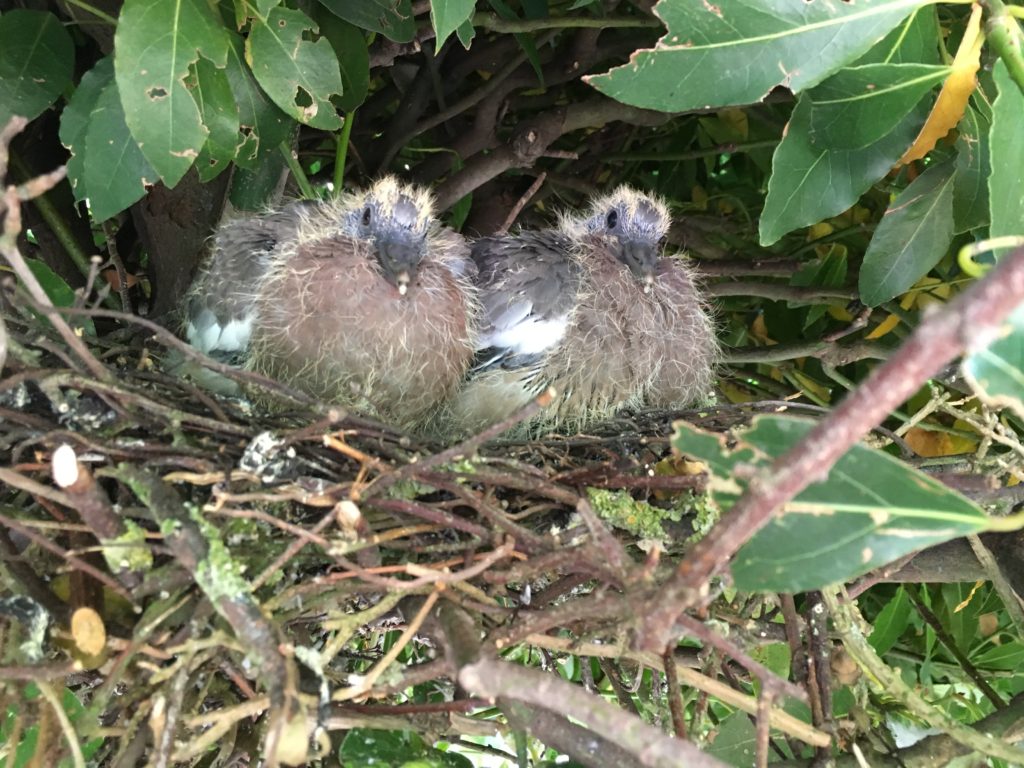 This pigeon nest was in our bay tree. One of our contributions to World Earth Day!