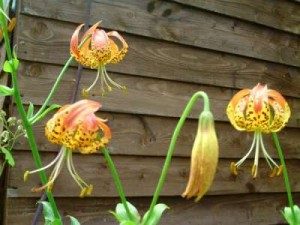 Malcolm Allison  loves plants.  He is passionate about the complexity of  plant varieties and their suitability for different gardens.  He knows where to source the plants , including old varieties. With a degree in botany and an MSc in forestry, Malcolm understands what plants will go where & which plants:
are locally appropriate
are in keeping with the character of the garden
will do well on particular soils, different aspects & climates
With a wealth of knowledge of garden plants, including old varieties of fruit trees, Malcolm is able to:
audit your garden
tell you what is interesting and rare
suggest what to do next
Malcolm has bred an exciting strain of purple broad bean which he has called Midwinter.